The Penang state government has handed over the keys for a RM80m low- and medium-cost housing project developed by PDC in Sungai Dua.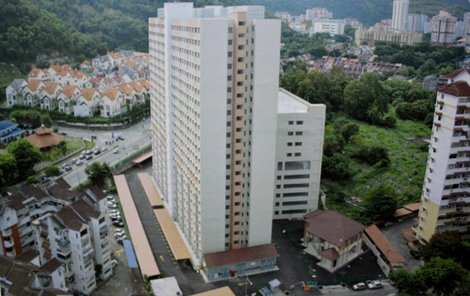 The two 22-storey blocks at Halaman Kenanga have 720 homes:
510 low-medium homes (700 sq ft) at RM72000 (PDC reportedly subsidised RM38,000 per home);
204 low cost homes (680sg ft) at RM42000 (PDC reportedly subsidised RM66000 per home); and
six shophouses.
Construction began in 2009, the OC was in November 2011 and the keys were handed over on 4 March 2012.
Guan Eng said his administration has approved 11596 low-cost and low medium-cost units since 2008.
The Auditor-General's Report 2010 had reportedly pointed out that the state had not built a single low-cost home  between 2008 and 2010.
Comment guidelines
Please refrain from personal attacks, racial slurs, hate speech, crude language and libellous comments. Comments are entirely the commenters' responsibility and are subject to moderation.