A delegation of Penang Forum representatives today met the Council of Eminent Person and called for a review of SRS Consortium's exorbitant RM46bn transport infrastructure shopping list.
Penang Forum is asking for an independent review by an internationally renowned body of sustainable mobility experts such as the Institute for Transportation and Development Policy.
The institute works around the world to "design and implement high quality transport systems and policy solutions that make cities more livable, equitable, and sustainable". It provides "technical expertise to accelerate the growth of sustainable transport and urban development around the world".
Penang Forum pointed out that under the Halcrow Plan, the public transport component costs just RM10bn, including improvements to trains, buses, and ferries. Also within that RM10bn cost is RM8bn for a bus rapid transit system and modern trams, largely elevated or segregated except within the heritage zone.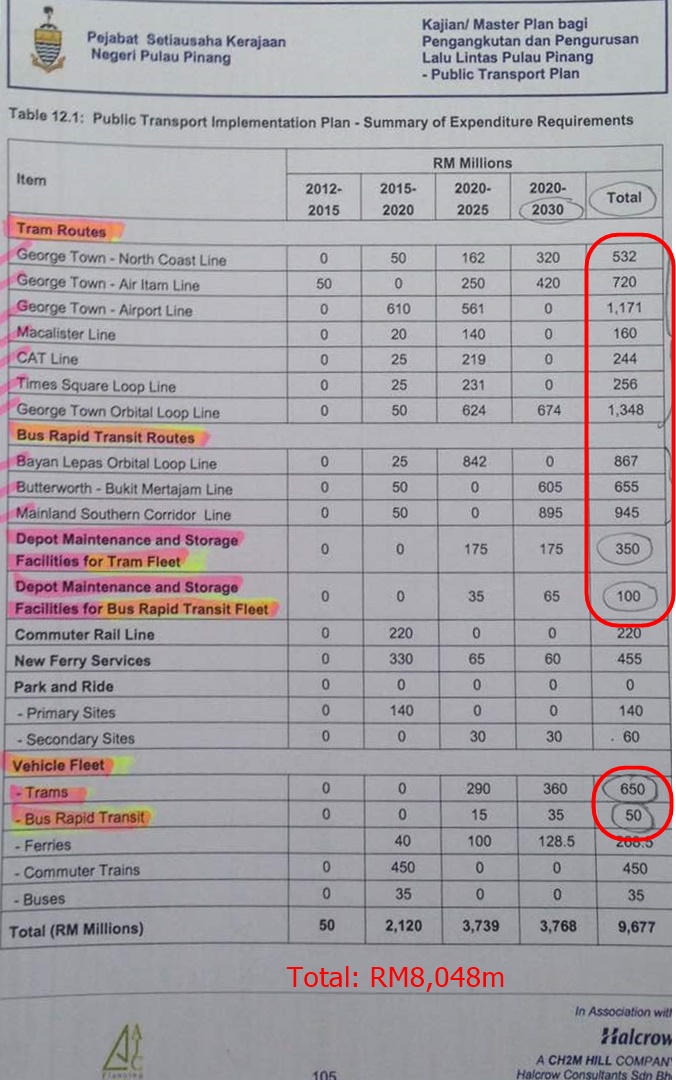 But Halcrow was then asked to insert the RM6bn tunnel-and-three-highways projects into its plan.
When SRS Consortium came into the picture in 2016, the overall cost ballooned to RM46bn. Some of the components of the SRS project such as the RM8bn six-lane Pan Island Link highway will actually discourage people from using public transport. SRS ditched much of the tram system opting instead for elevated LRT, which will be more expensive to build, operate and maintain.
The juicy carrot dangling before it seemed to be a 4,500-acre land reclamation project, which would be much larger than Forest City in Johor. After all, SRS stands for Southern Reclamation Scheme.
Penang Forum added that upgrading the ferry system would be a more sustainable and cost-effective option than building an undersea tunnel.
It pointed out that circumstances have changed since the transport masterplan was formulated. The federal government, now under PH, could improve sustainable services like buses, ferries and railways.
The state government had countered Penang Forum by arguing that the RM46bn SRS plan would not cost much in public funds as the state would raise funds by selling the reclaimed land to developers.
But the state's argument is fatally flawed as reclamation is not without enormous costs: it will mean obtaining huge bridging loans to finance the reclamation while the fragile coastline and fishing grounds will be destroyed, affecting some 3,000 fisher folk. Hence, food security would be critically undermined. Tons of rocks and sand will have to be dug up from elsewhere. Moreover, the expensive cost of dredging to tackle future siltation – running into hundreds of millions of ringgit – will have to be borne by the public while developers, consultants and contractors reap massive profits.
The state has also not seriously considered the burden to the public if LRT ridership figures do not meet optimistic projections, resulting in operational losses running into the millions.