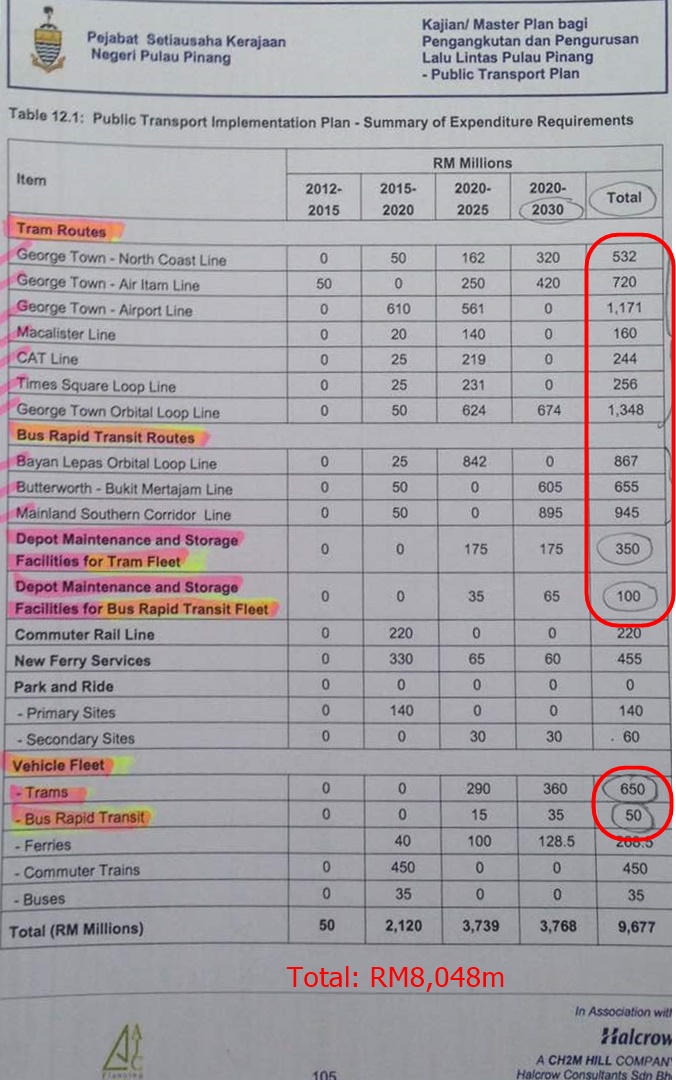 SRS Consortium is planning to build an elevated light rail transit system from Komtar to Bayan Lepas and beyond – which would cost RM8.4bn for a single line.
This is in stark contrast to the original Halcrow transport masterplan proposal for public transport, which would have cost RM9.7bn for the entire state (see total above).
In fact, the Halcrow plan for bus rapid transit and trams (shared and segrated street-level and elevated) for the entire state would cost only RM8.0bn (see breakdown in image above) out of Halcrow's total of RM9.7bn for public transport?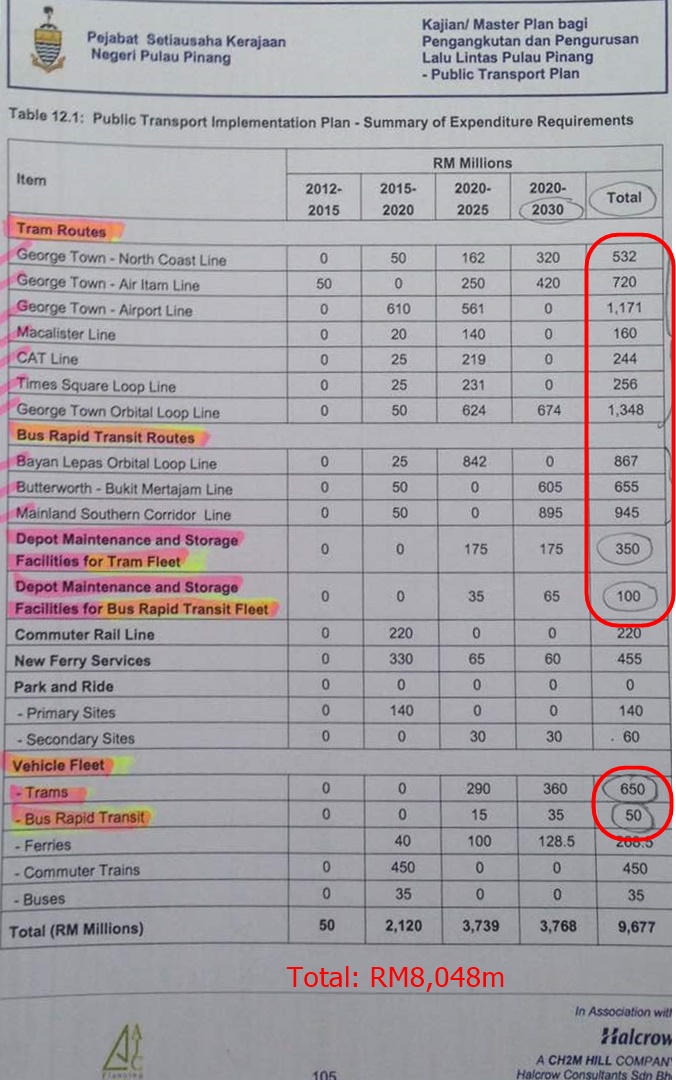 So why are we blowing RM8.4bn on a single expensive LRT line?
It is time we go back and look at the original Halcrow transport masterplan (before including the bits that the state government wanted them to include) – for which Halcrow was paid RM3.2m.
This should be used as the basis for a thorough relook at what can be implemented now (including transport demand management) – instead of dreaming of some extravagant pie-in-the-sky proposals – many of which, even the state government concedes, may not even be realised in our lifetimes.