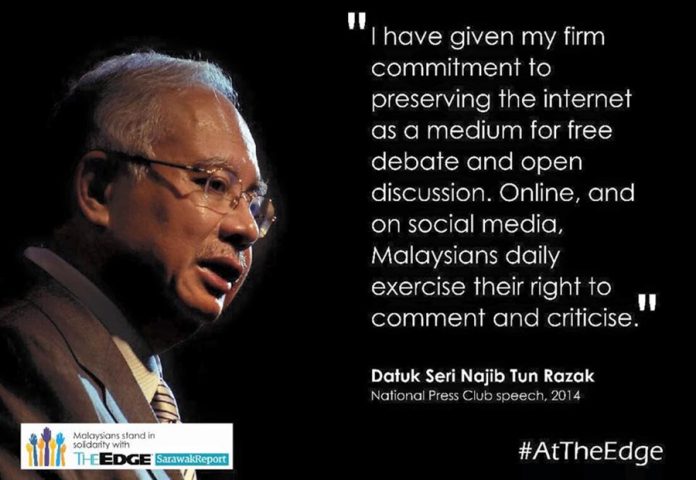 Woke up to the shocking news that the government is mulling a proposal to require online news portals to register under proposed amendments to the cyber laws, expected to be tabled in October.
This seems to be following the model of Singapore, which is ranked no. 153 in Reporters Without Borders press freedom ranking for 2015.
Malaysia is ranked 147. Why would we want to follow a nation with worse press freedom? Do we really want to go backwards? Why not follow Finland, which is ranked No. 1?
Besides, online news portals already have registered companies or societies managing their portals and their journalists already have had to register for official press accreditation cards.
Moreover, the authorities already have a slew of draconian laws which they can use – and have used – against journalists. They have already blocked the Sarawak Report website (albeit not very effectively) and detained The Edge and Malaysian Insider editors.
Journalists must oppose any attempt to further restrict media freedom.
The BN obviously knows that more and more Malaysians are becoming aware of the astounding plunder taking place in the country. Ordinary people can see how politicians have betrayed their trust, how funds have been siphoned from public coffers. The online news media have done an exemplary job in exposing this grand betrayal.
This exposure by the online media has contributed to a steady erosion in support for the BN since the 2004 general election. The BN government realises this.
So now we can expect more restrictions? Concerned Malaysians should say, "NO, enough is enough!"
.