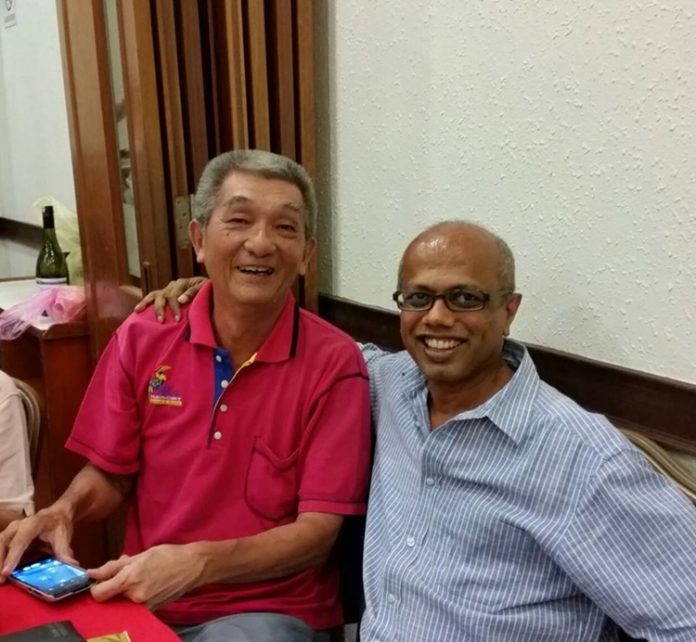 When I was a kid, my ambition was to become an All-England badminton champ. Sadly, I never made it past the older guys to become local street champ, and my budding badminton career soon faded. But coming face-to-face with my boyhood scrapbook hero, Tan Aik Huang, 1966 All-England champ and 1967 Thomas Cup winner, has more than made up for my unfulfilled dream.

To clinch the 1966 title, Aik Huang had to overcome two Danish stars, multiple winner Erland Kops and Svend Pri (who tragically took his life years later).
And this was the final, where Aik Huang trounced Masao Akiyama of Japan:
Aik Huang is a humble, unassuming guy, who shared tales of Malaysia's dramatic 1967 triumph over Indonesia amidst chaotic scenes inside the indoor stadium in post-Confrontation Jakarta. Three armed paramilitary police personnel provided security inside the Malaysian team's changing room, revealed Aik Huang.
This triumph took place in an era when a galaxy of stars – Erland Kops, Svend Pri, Tan Aik Huang and Rudy Hartono – ruled the roost.
If the 1966-67 story was turned into a movie, it would definitely give Ola Bola a run for its money! Ever modest, Aik Huang, however, felt that Malaysians would be better able to relate to a movie depiction of the more recent 1992 Thomas Cup victory instead. Read: What next after Ola Bola? Wanton Badminton?
But there's a story waiting to be told to a new generation of Malaysians about the sheer grit, sacrifice and courage that went into that magnificent 6-3 Thomas Cup victory in the intimidating cauldron of the Istora Senoyan Stadium.