Bridge-builder Abdul Rahman Kasim, the Tasik Gelugor Pas information chief, shares with us his predictions for the upcoming party polls on Friday evening (with results expected on Saturday evening).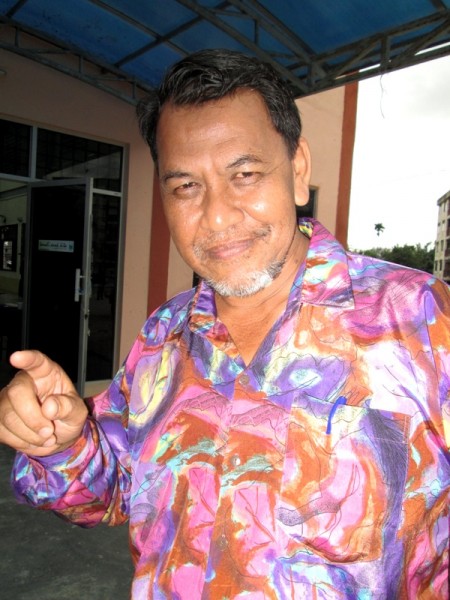 First off, Abdul Rahman predicts that Mohamad Sabu will be retained as deputy president.
As for the contests for the three vice-president spots, he thinks the three incumbents – Salahuddin Ayub, Husam Musa and Mahfuz Omar – will pull through, he said.
The race for the central working committee positions promises to provide a fascinating glimpse into current trends and worldviews within the party, with 61 candidates vying for 18 elected spots.
Abdul Rahman expects Pas legal adviser Mohamed Hanipa Maidin, Mazlan Aliman, Siti Mariah Mahmud and Mohamad Nizar Jamaluddin to finish in the top five.
He also predicts that Mujahid Yusof Rawa, Dzulkefly Ahmad and Khalid Samad will remain among the top 10.
What do you think?
The 2011 party elections for the 2011-2013 term
Deputy president:
Mat Sabu mendapat 420 undi berbanding Tuan Ibrahim 399 dan Nasharudin 224 daripada jumlah keseluruhan 1045 undi.
Vice-presidents:
Salahudin mendapat (753) undi, Husam (660), Mahfuz (616), Idris (491), Nik Amar (321) dan Nizar (217).
Central working committee
1) Mazlan Aliman (804)
2) Dr Mohd Hatta Md Ramli (765)
3) Datuk Kamarudin Jaafar (739)
4) Hanipa Maidin (735)
5) Datuk Seri Azizan Abdul Razak (721)
6) Dr Zulkefly Ahmad (702)
7) Dr Mujahid Yusof Rawa (651)
8) Khalid Samad (643)
9) Abdul Ghani Shamsuddin (579)
10) Datuk Amiruddin Hamzah (576)
11) Abdul Wahid Endut (556)
12) Datuk Abu Bakar Chik (527)
13) Datuk Mohd Amar Abdullah (470)
14) Dr Siti Mariah Mahmud (445)
15) Datuk Mahfodz Mohamed (449)
16) Datuk Hassan Ali (437)
17) Abdul Ghani Abd Rahman (430)
18) Nuridah Salleh (416)