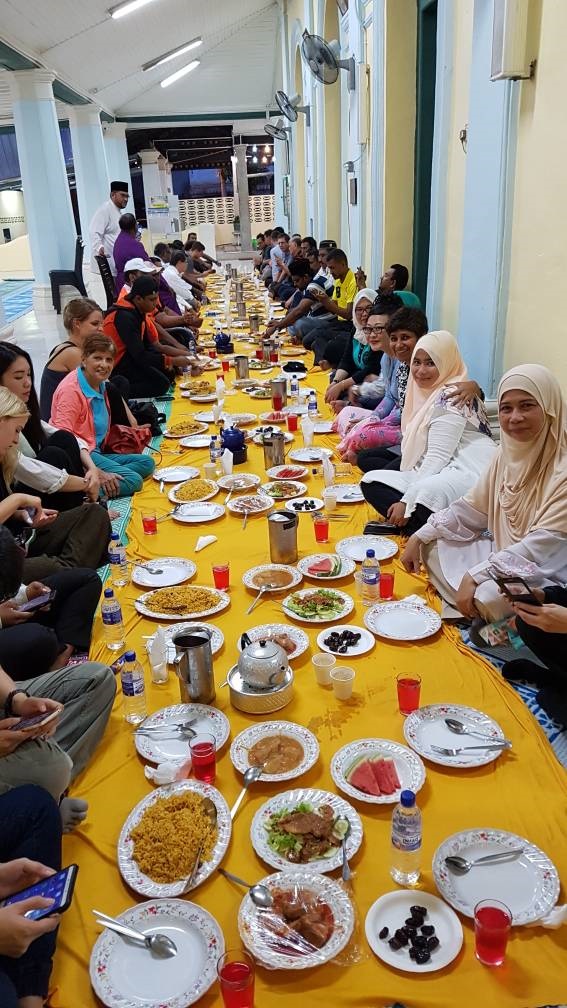 People of other faiths joined in solidarity with Muslims who were breaking their fast at the historical Acheen Street Mosque in Penang last night.
The group of about 60 participants led by representatives of major faiths had earlier walked from St George's Anglican Church, stopping along the way at the Goddess of Mercy Temple and the Kapitan Keling Mosque, passing by the Mahamariamman Temple as well. The 800-metre long road, Jalan Kapitan Keling or Pitt Street, is also known as the Street of Harmony, given the peaceful coexistence of a diversity of religious and cultural traditions along the route.
Full report on Aliran website.
'What I did in Ramadan' by Mujahid Yusof.
We need more such events to showcase and build on the inherent goodwill and harmony in Malaysian society that is sometimes drowned out by the shrill voices of exclusivism and chauvinism.