Thousands have flocked to Pakatan rallies at the Esplanade in Penang Island and Permatang Pauh on mainland Penang as news of the DAP decision to use PKR and Pas logos as a back-up alternative sweeps across the state.
At the Esplanade, one eyewitness estimated the crowd at 50000, as the full impact of the ROS decision sinks in.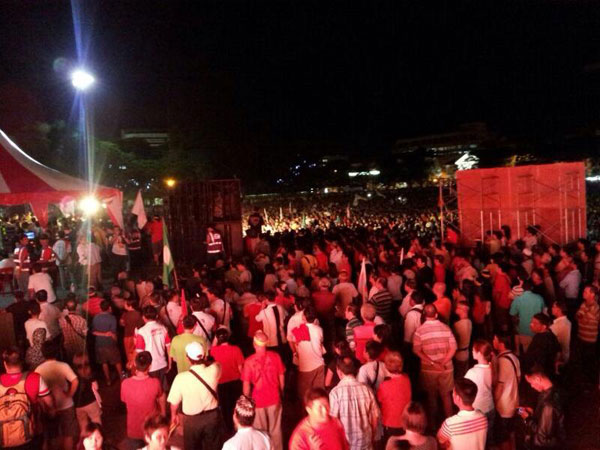 At Permatang Pauh, some 2000 people have gathered for a PKR ceramah at Kubang Semang while on the island, a large DAP rally is in progress at the Esplanade.
Not surprisingly, blogger Papa Gomo has apparently seen the light and is reportedly not going to stand as an independent in Permatang Pauh. Instead he will back the BN candidate.
If you attended these rallies, share with us what you witnessed.