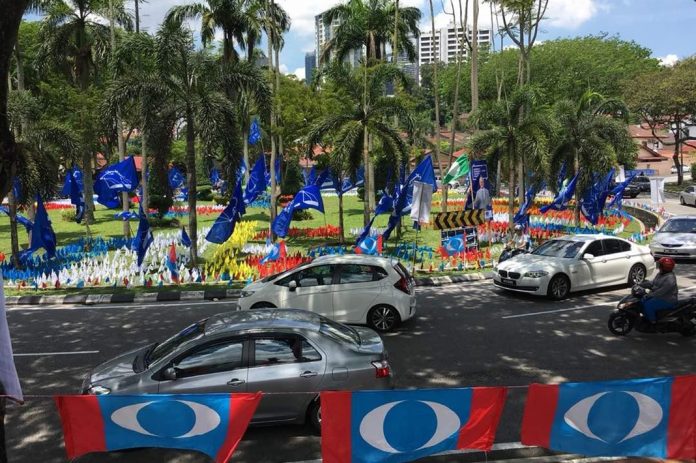 Social reform group Aliran has come out with a media statement:
Aliran is dismayed that Prime Minister Ismail Sabri Yaakob has capitulated to pressure from certain quarters for an early general election despite the impending monsoon season.
It is common knowledge that the so-called court cluster from Umno want an early general election as a way out of their legal troubles – no matter the cost to the people and the country.
The leaders of Umno – the party only has 37 or 17% of the 222 MPs – have even ignored the wishes of 12 Perikatan Nasional cabinet ministers in the Barisan Nasional-PN-plus government who did not want a general election to be held this year. The PN ministers felt that the focus should be on the people's welfare.
This is the first time in Malaysian history there has been such a 'mutiny' in the ranks of the cabinet about the call for an early general election. Not only that, Pakatan Harapan and other opposition MPs have also expressed opposition to early polls.
The Umno leaders' push shows that their quest for even more power supersedes the wellbeing and needs of the people.
That the establishment could ignore the struggles of the people instead of focusing on how to ease their suffering shows just how selfish, inconsiderate and out of touch they are.
Many ordinary people have been struggling to recover from the lockdowns and restrictions over the last two years, while the higher cost of living has worsened their pain.
The dissolution of Parliament so soon after the tabling of Budget 2022 raises the question of whether the promises in the Budget, which has not yet been thoroughly vetted in Parliament, will be used to lure voters.
The Budget and the perks in it are ploys to sustain the old ways. We need new dynamic and sustainable ways of taking the nation forward.
This whole drama shows us why it is so important to have a fixed-term parliament and state assemblies so that the people will not be bullied like this again.
The instability since the backdoor takeover of government in the 'Sheraton move' has been caused by a group of selfish politicians thinking only of their own self-interest.
In the upcoming general election, the people must restore stability by voting out the corrupt and those without integrity [Check out the MP profiling website].
Vote instead for political parties that will support the five points in the People's Agenda and for candidates who agree to the 10 demands from the People's Manifesto.
Aliran appeals to all voters, including first-time voters, to check their voting details online and come out in numbers. We must all vote out the corrupt and those who manipulate race and religion for political gain. We must instead usher in a more compassionate, competent and inclusive nation.
Aliran executive committee
10 October 2022