Several BN supporters at the nomination centre for the Bagan parliamentary seat yesterday assaulted Tasik Gelugor Pas information chief Abdul Rahman Kasim as he was shaking hands with a few of them.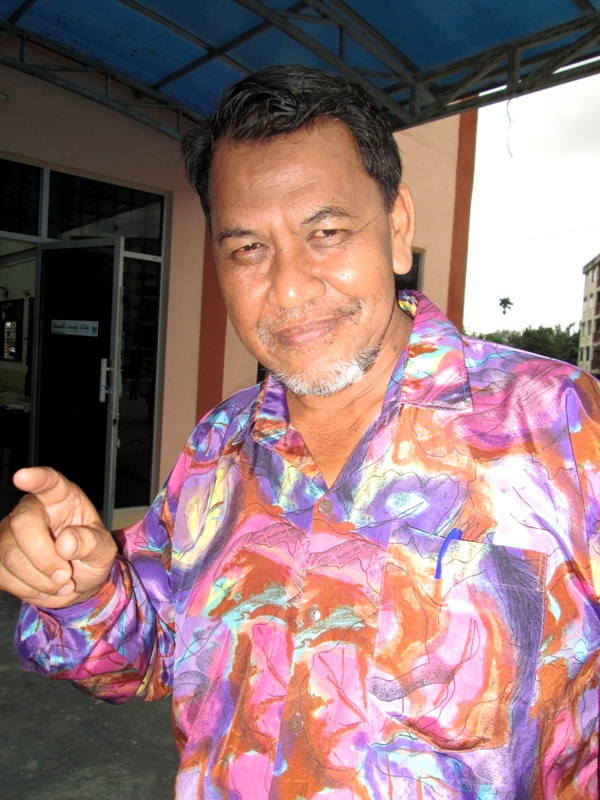 Abdul Rahman, known for his inter-faith initiatives in the northern region, was passing along Jalan Raja Uda in Butterworth yesterday when he noticed a crowd milling around the Kwang Hwa School.
He got off his motorbike and approached a group of about 200-300 BN supporters, about 80 per cent of whom appeared to be Umno supporters.
Clutching a Pas flag in one hand, Abdul Rahman, true to form, started shaking hands with a few of the Umno-BN supporters and members, including Bagan Umno chief Abdul Latif Mirasa.
One of the BN supporters then tried to press a BN cap on Abdul Rahman's head, but the Pas man tossed it away, protesting, "I am a Pas member, not a BN supporter."
Someone then shouted "Agen DAP!" and four or five unidentified BN supporters, around 30 years of age, began kicking and punching Abdul Rahman.
The 56-year-old ran for safety to a nearby backlane followed by several of the assailants, while others in the crowd urged the assailants to restrain themselves.
Abdul Rahman then bumped into two TNB personnel, who calmed the shaken Pas man and then offered to retrieve his motorbike for him. He later lodged a report at a police station along nearby Jalan Ong Yi How.
Abdul Rahman told me over the phone that four or five of the blows had connected and he suffered a swollen lip and a slight cut on the head.
Umno folks have been playing up Pas' purported supporting role ("DAP agent") to big brother DAP, but in the English press the BN sings a different story:  'a vote for DAP is a vote for Pas'. The BN can't make up their minds which is which.