You don't have to wait for your local council to green your town or city. Here is what is possible. Photos taken along Beach Street in George Town.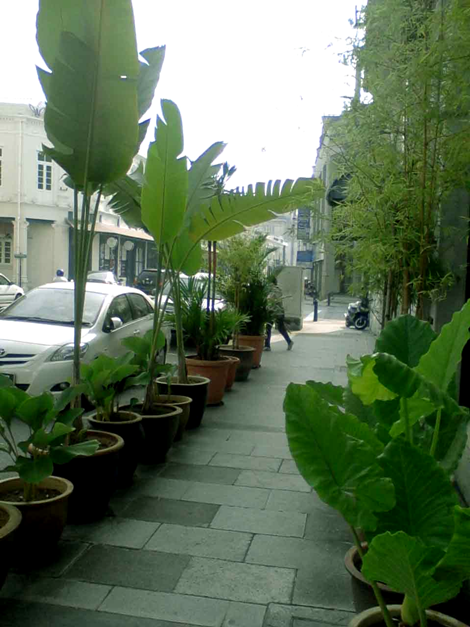 Thanks to blog reader Roger Lim for the photos.
Except that you shouldn't narrow the pavement so that it becomes difficult for people to walk or use wheelchairs.