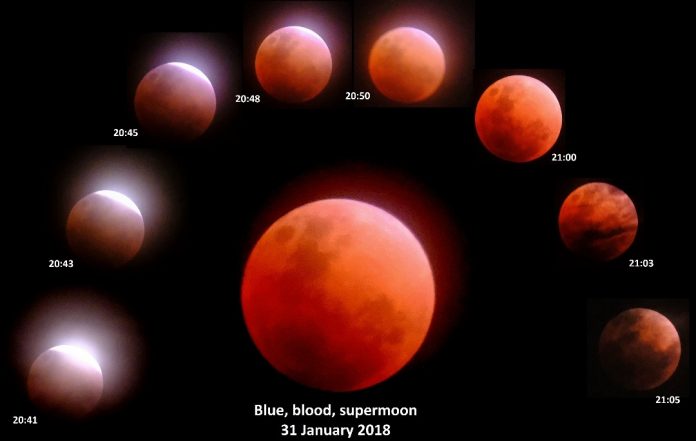 In case you missed it. Dazzling scenes and expert photography.
Supermoon – when the moon is closest to Earth, it appears 30% bigger and 15% brighter.
Blue moon – when the full moon appears for the second time in a month. Happens once in two and a half years.
Blood moon – during a total lunar eclipse, the red light from the sun is reflected on the moon.
Above, from 8.41pm to 9.05pm – shot from the balcony of the Penang Swimming Club –
Photograph: Dr Kam Suan Pheng, Penang Forum; assisted by Dr Leong Yueh Kwong.
And below from 10.30pm to 11.05pm as seen from Hillside in Tanjung Bungah.