Is it wet or dry season now? The weather in Penang has become highly unpredictable and erratic with the lines between the seasons blurred beyond recognition.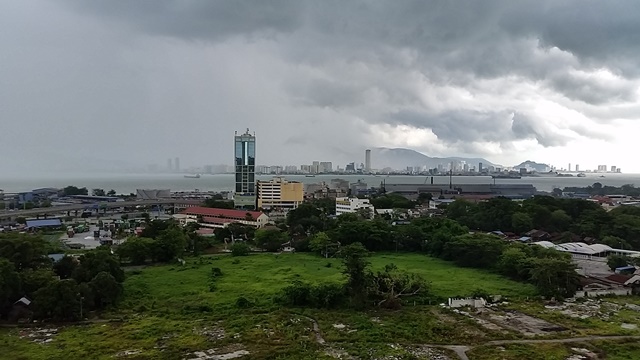 While a lot of our energy is being used to talk about ethnicity and religion (witness the hudud debate), precious little time is spent discussing our survival as a species in the face of compelling evidence of climate change. Should we bury our heads in the sand like the proverbial ostrich and think we can carry on with business as usual?
Nasa has warned that sea levels could rise after the melting in a glacial region of Antarctica has passed "the point of no return". This is Nasa saying this and it is being reported in the mainstream business news agency (Bloomberg).
Check out this graph from Nasa:
And check out the compelling evidence for climate change and how it is already affecting us.
So the evidence is clear. But what has happened to Najib's pledge to reduce Malaysia's emissions by 40 per cent? And what are we doing about our own carbon footprint?
Why aren't the politicians talking about climate change? If at all they are, are they drawing the connection to our unsustainable model of economic development and how it is worsening the situation and sending us hurtling towards the precipice?
What can we do about it? For a start, we could question the unsustainable model of economic growth and refuse to succumb to the mindless culture of consumerism.