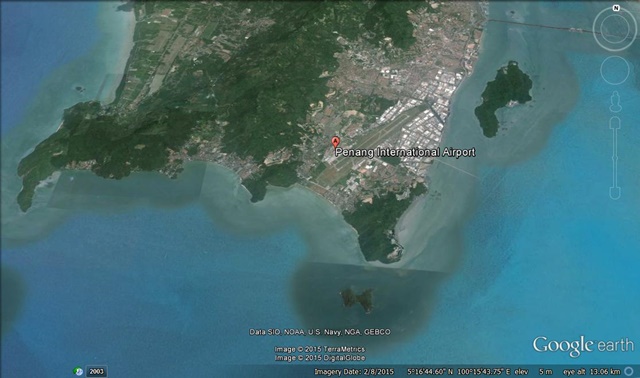 Hello everyone, the draft revised Penang Structure Plan 2020 is available for public viewing from December for two months.
The Penang Structure Plan 2020 came into force in 2007. Five years later, in 2012, it was up for review. The drafting of the revised plan is now complete and it is now set for public display for comments, criticism and feedback.
You can find the draft revised plan at the state secretary's office in Komtar, the Penang Island City Council and the Seberang Prai Municipal Council.
The broad Penang Structure Plan and the detailed local plans should be the basis when deciding what kind of projects are allowed in the state.
Unfortunately there is still no news about the Penang Island Local Plan, which was approved by the city council in 2008 but never put up on public display for feedback. So the local plan remains missing in action. In the absence of the local plan, maximum permissible densities have soared four-fold in recent years.
Nonetheless, please go through the draft revised Penang Structure Plan, when it is up for display next month. In particular, look out for what is happening in your area.
The controversial areas that you should look out for are:
the status of Pulau Jerejak
the densities to be allowed in Batu Ferringhi, Tanjung Bungah and other areas of Penang
the route of the RM8bn six-lane Pan Island Link highway
the controversial elevated LRT from Komtar to the airport
the massive 4500-acre three islands land reclamation in the south,
land reclamation near Queensbay Mall,
land reclamation at Tanjung Tokong and Gurney Drive
any other land reclamation
the status of Sia Boey and the proposed transport hub near Komtar
the controversial cross-channel tunnel
the status of the Relau Agrotourism Park
the status of Botak Hill
the Penang Turf Club land
the RMAF base in Teluk Air Tawar in Butterworth
the development status of Batu Kawan
what they are allowing in Balik Pulau
the controversial cross-channel cable cars
the controversial Penang Hill cable cars – where are the stations located?
the plans for the Jelutong dumpsite
the threshold for prohibition of hill-slope development – Still 250 feet above sea level?
and anything else you can think of. And of course, check what 'they' have planned for your neighbourhood.