More collapsing infrastructure: A 30m section of the entrance ramp to the unopened second Penang Bridge near Jalan Batu Maung collapsed this evening, smashing vehicle(s) with fatalities feared.
"Serious bridge collapsed at Penang Second Bridge. 1-2 Cars under ruin. Bomba trying best. I m at ground zero. Lets pray for the best!" reports Bayan Baru MP Sim Tze Tzin. Hundreds of rescue workers are frantically working at the scene.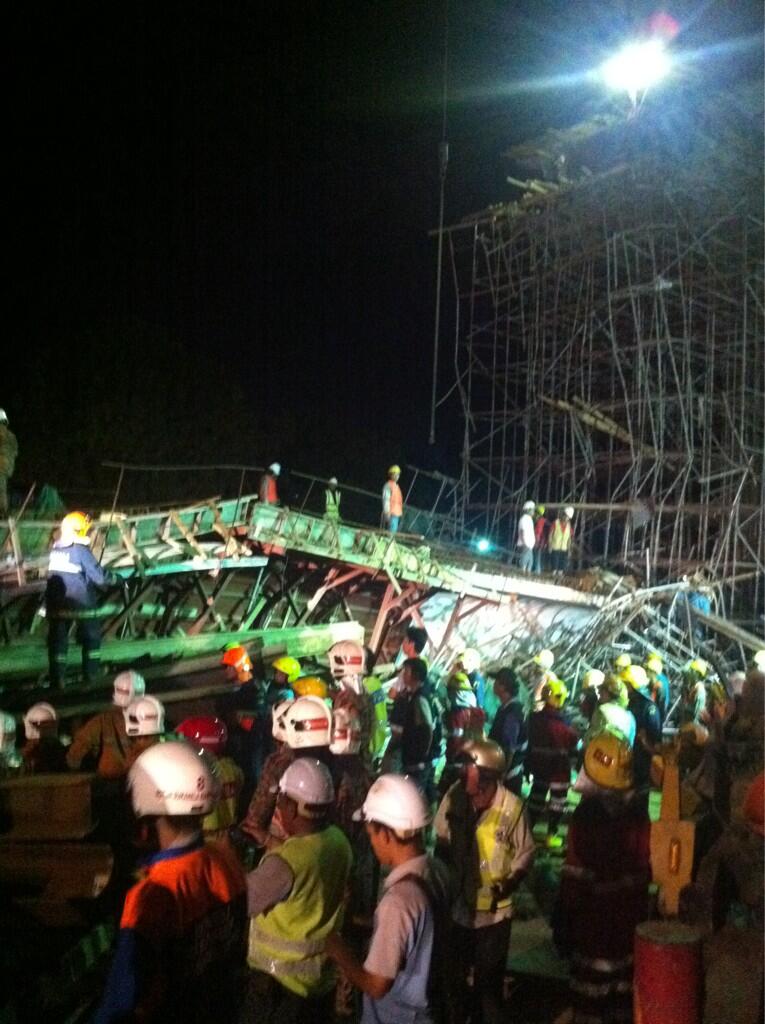 The section collapsed at around 7.00pm when traffic along the coastal road was very heavy. The fire department was briefed that a car was trapped underneath and personnel are now waiting for a bigger crane to lift the fallen section.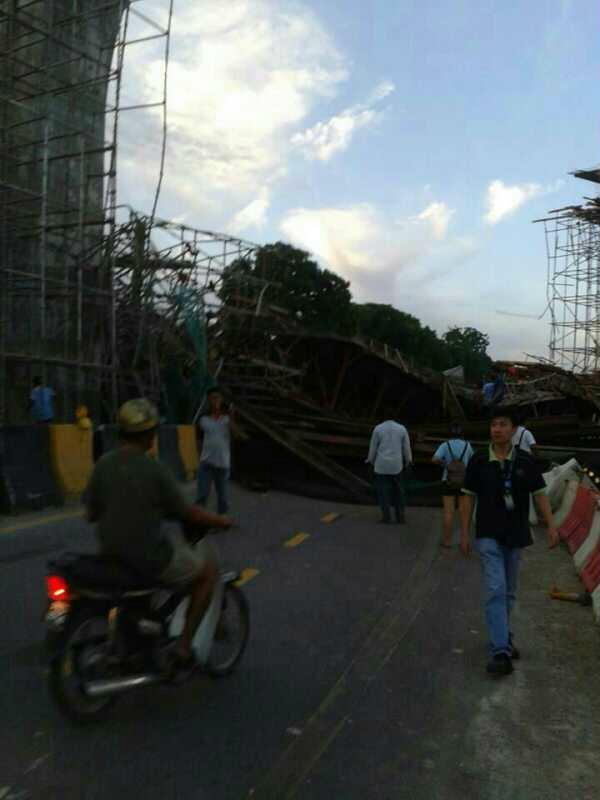 A 30m-long section of the ramp, about 30m high, at the entrance of the bridge collapsed at Batu Maung.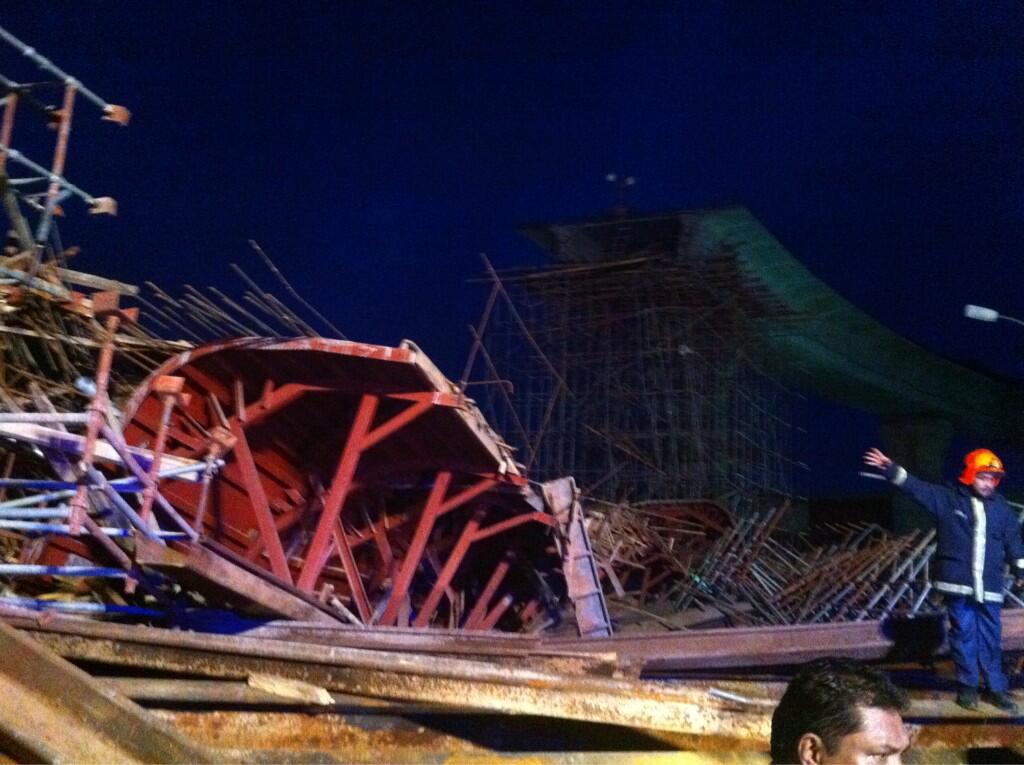 The substructure and foundation (i.e. all the underwater construction work) and the main navigation span, of the bridge was undertaken by China's CHEC Construction (M) Sdn Bhd.
The superstructure work (above the water) of the approach span is being handled by UEM Builders Berhad.
The RM152m Batu Maung interchange (Package 3A) is being handled by local civil and structural contracting firm Cergas Murni Sdn Bhd.
The signboard on the island side of the bridge taken in April 2011:
This is a slideshow of photos I took of the construction during a site visit in April 2011.
The completion date was later revised to November 2013.
And we still want to build a tunnel?