Take a look at these photos on 6 April, after just a few hours of heavy rainfall in Penang.
You be the judge as to how hill-slope development is being carried out.
A landslide resulted in a tree crashing into what apears to be quarters for the workers.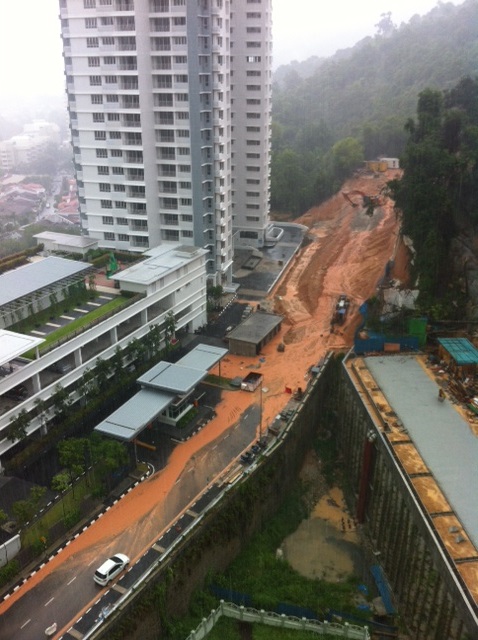 What class of hillslopes are these? Class 2, 3 or 4?
Is there much protection of the cut and exposed slopes? Is there a silt trap and retention pond? Muddy water is allowed to flow directly onto public roads.
What happens if there is prolonged rainfall? A scary thought.