Ecological deterioration, landslides, accumulation of algae, vast islands of floating debris, cracks in surrounding areas: serious problems have surfaced in China's massive Three Gorges Dam.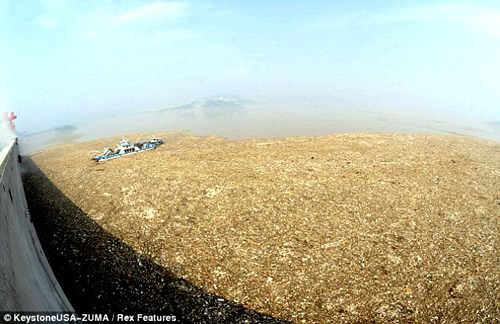 One dam in the southern province of Guangdong was so badly damaged by floods and on the verge of collapse that authorities had to make plans to demolish it. See CRIENGLISH.com report here.
I think there are some lessons for Malaysia, especially Sarawak, which is planning a dam-building spree.
More references here:
Three Gorges dam 'could be blocked by rubbish' (Telegraph)
China's Three Gorges Dam: An Environmental Catastrophe? (Scientific American)
China: cracks in the Three Gorges Dam, so 300,000 people can wave goodbye to their homes (Telegraph blogs)
Vast floating islands of rubbish (MailOnline)