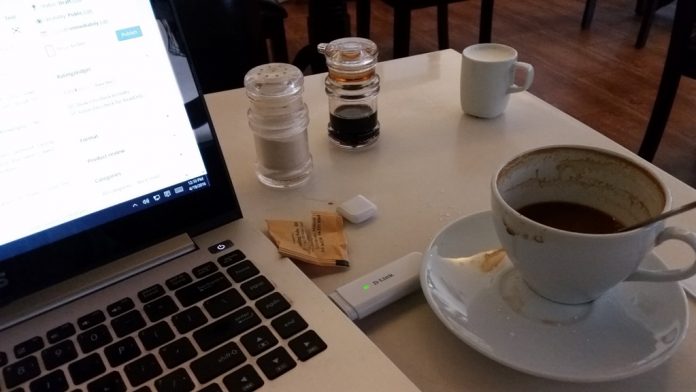 Sitting in a kopitiam in George Town, I struck a conversation with a friendly waiter while tucking into some toast with half-boiled egg spread on top with some coffee on the side.
Before long, I found out he was from Teluk Bahang and had worked in hotels there for the last 25 years. Skinny, bespectacled and small in stature, he looked in his late 40s or 50s though the cap he wore made him appear younger.
Soon, speaking in fairly fluent English, he was lamenting the high cost of living, the toothy smile he flashed belieing the gravity of the issue. "The cost of living now is so high, RM100 now is like RM10," he sighed. "In those days, we could get roti canai for 40 or 50 sen; now it is over RM1. The same with nasi lemak: it is RM1.20 now whereas previously it was about 50 sen. It is tough."
The only respite now is Brim money, he said. But that is money from our income tax, he pointed out, knowingly. "Do you know they have collected RM26bn from GST?"
Married for the last six years but with no children, he said his wife had to undergo surgery, but she's okay now. "Life is tough especially for those with families."
Without saying why, he expressed some resentment towards the presence of migrant workers in licensed shops, where the owners make "easy money". With some envy, he noted that "the Chinese" were quite close-knit and helped one another.
I suppose when times are tough, people seem more prone to look for scapegoats, often missing the real culprits, those really responsible for their predicament.
I asked him what he felt about the political leadership in the country.
He tactfully replied that Malaysia didn't experience many problems during the earlier generation of leaders like the Tunku, unlike now. "Among the current leaders, I think Badawi was the best."
Seems like the high cost of living is certainly hurting those at the bottom of the ladder. Maybe those at the top of the food chain can't see that.
And why are they hurting? I suppose it is a combination of factors: neoliberal policies that have widened the gap between the rich and the poor, the squandering and siphoning away of public funds, a regressive tax like the GST, higher food prices due to lack of food self-sufficiency, forcing us to import food (the weaker ringgit makes imports more expensive) and property speculation driving up real estate and housing prices.