Three people were reportedly injured in the police action at a Pakatan ceramah yesterday.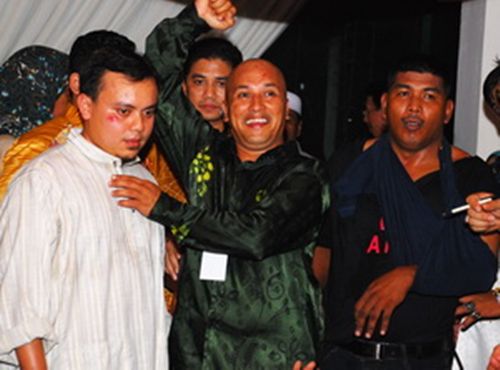 Naguib Mahfuz Ismail (left), Abdul Khalid Hassar and Tahir Said were reportedly injured during the incident last night – Photo courtesy of Shamsul Iskandar's blog
The three, who were members of a Keadilan youth squad, were reportedly hurt when police disrupted the Pakatan ceramah and forced it to move indoors.
Full report in Suara Keadilan here.