More solidarity vigils are being held tonight for detained student activist Adam Adli outside the Jinjang Police Station and outside USM in Penang.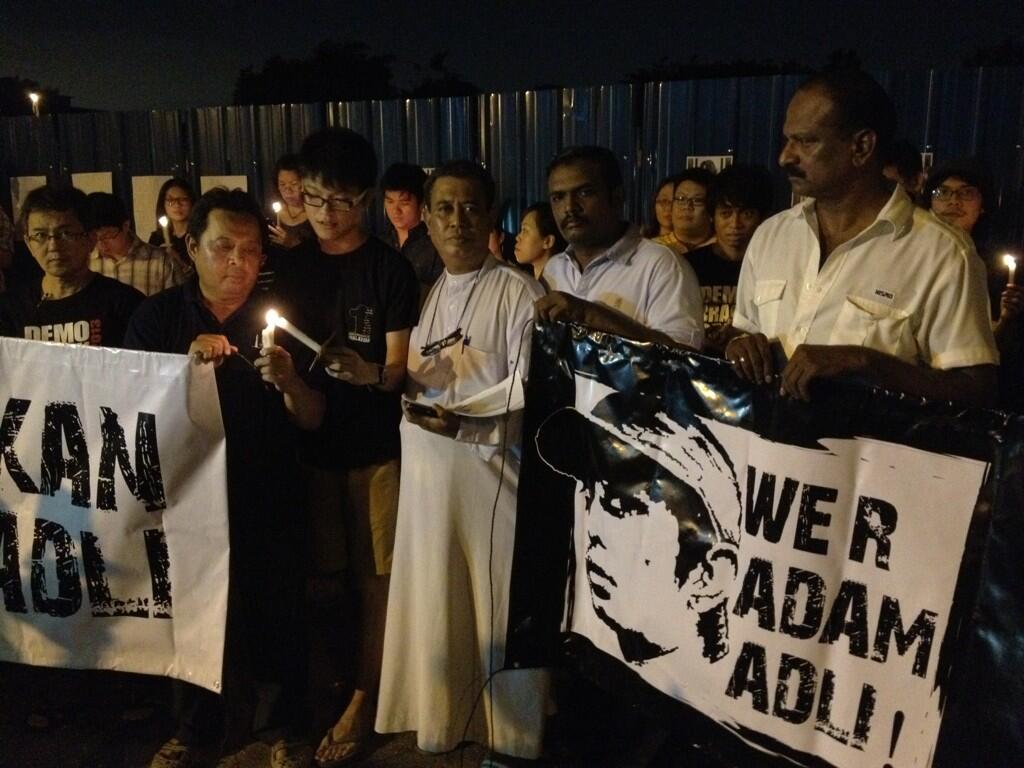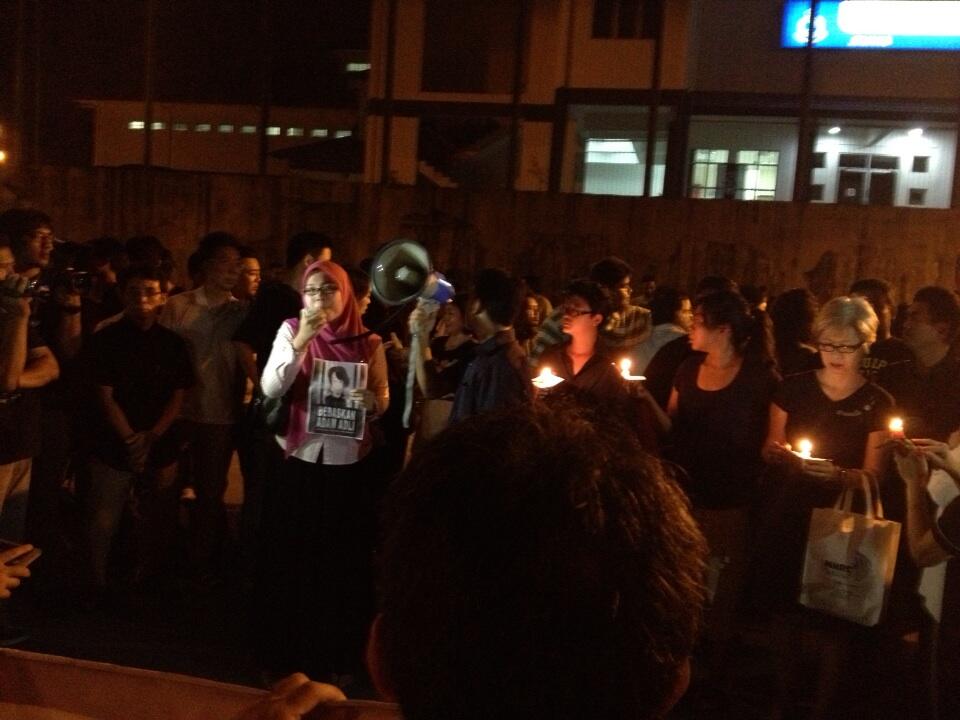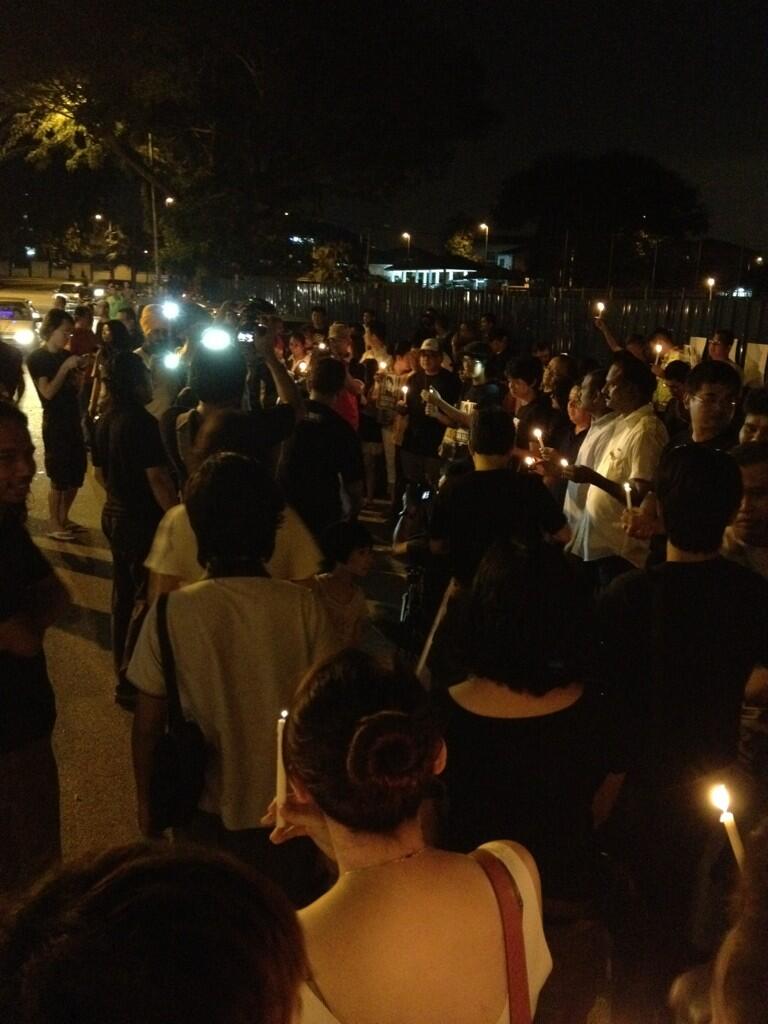 Over in Penang, another group of 40 students and other members of the public held a vigil along Jalan Sungai Dua, near the side gate of USM, under the watchful eyes of police.
An unknown rival group of about 15 middle-aged men gathered nearby with their own loud-hailer, according to an activist at the scene. "A small group of them came up to us and shoved us a little, but others in our group came to help. Two reporters – Chia Ming from Malaysiakini and Brynn from Nanyang – were pushed in the gathering as well."
Another eye-witness said the the rival group addressed those in the vigil, some of whom were students, and told them, "We cherish peace and harmoney, why are you gathering here? After all, the DAP has won in Penang, so what are you protesting about? Go back and study; you are studying in a government university – you should be thankful (syukur) for that." Or words to that effect in Malay.
The vigil in Penang ended at about 9.00pm without further incident,