Our 'favourite' millionaire, Low Taek Jho, was spotted partying with Paris Hilton in Saint-Tropez in south-eastern France.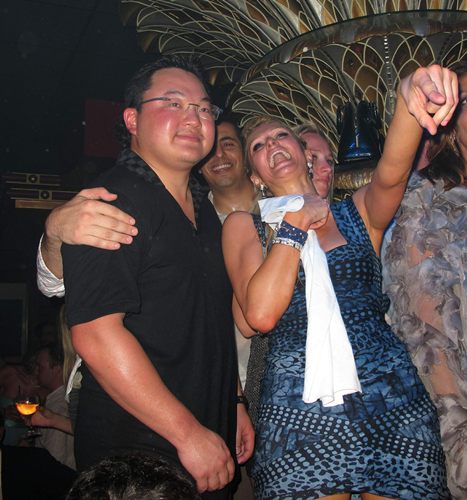 Party time! – Photo source: Celebutopia forum
Check out a couple of pictures from the BZ Berlin website here. And have a peek at the party pictures on the Celebutopia website forum here.
The party to top most other parties has made it to the British press as well – in the Daily Telegraph of all places.
Look at those massive champagne bottles. A lot of champagne flowing there – wonder who paid for it. According to a Telegraph source, there's another wealthy dude in tow as well: Zhen Low, who together with another billionaire, reportedly picked up a 2 million-euro booze tab. Some party, eh? (Jho Low, in a Star interview on 29 July, subsequently denied that he or his brother had paid for the drinks.)