Thumbs down: KK town residents jeer as VIP vehicles emerge from the palace Photo by Anil Netto
Excellent photos by Amiruddin here.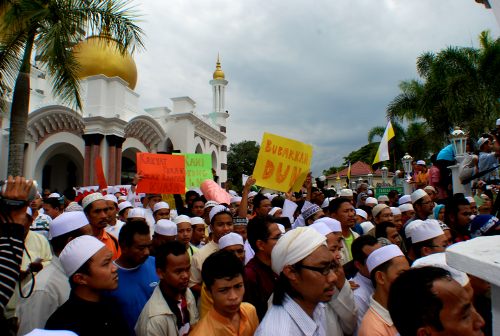 Protesters outside the Masjid Ubudiah this afternoon calling for the dissolution of the state assembly Photos by Annuar Ismail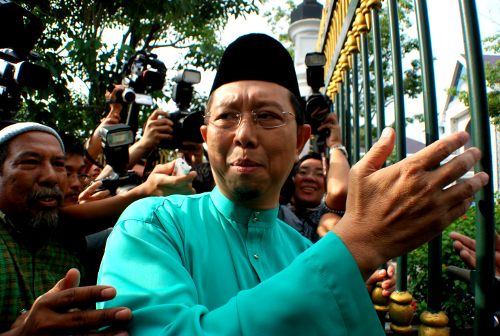 MB Nizar tries to enter the gate to the state government complex before being allowed in.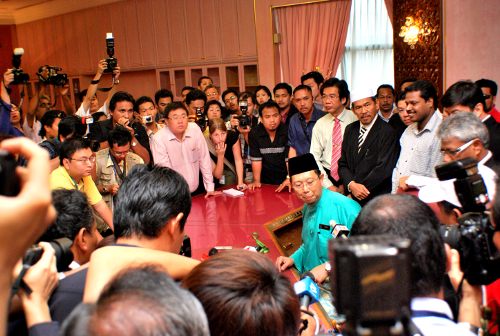 MB Nizar addressing a packed and dramatic press conference in the state government complex this morning
Comment guidelines
Please refrain from personal attacks, racial slurs, hate speech, crude language and libellous comments. Comments are entirely the commenters' responsibility and are subject to moderation.