Pakatan leaders, euphoric over the turnout at their Lunar New Year open house in Kota Kinabalu, have told Sabahans that their state could play a leading role in changing the political landscape of the country.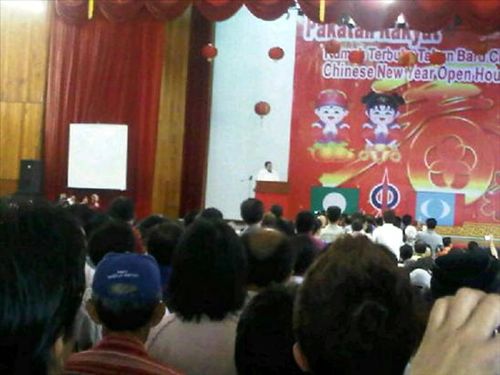 A sea of people packed the hall – Photo via Tian Chua
The turnout this afternoon was "overflowing", observed Lim Kit Siang, noting that Anwar Ibrahim arrived to a "riotous welcome".
It is a "sign of the times (for) Sabah, Malaysia", said Kit Siang.