The above satellite image is of the 1.5km-long flattened summit of Botak Hill, which Penang Forum activists were not taken to see. Instead the four-wheel drives stopped at the boundary of the plot of land, well below the top (see the yellow pin in the photo below). Why were they not taken to the top?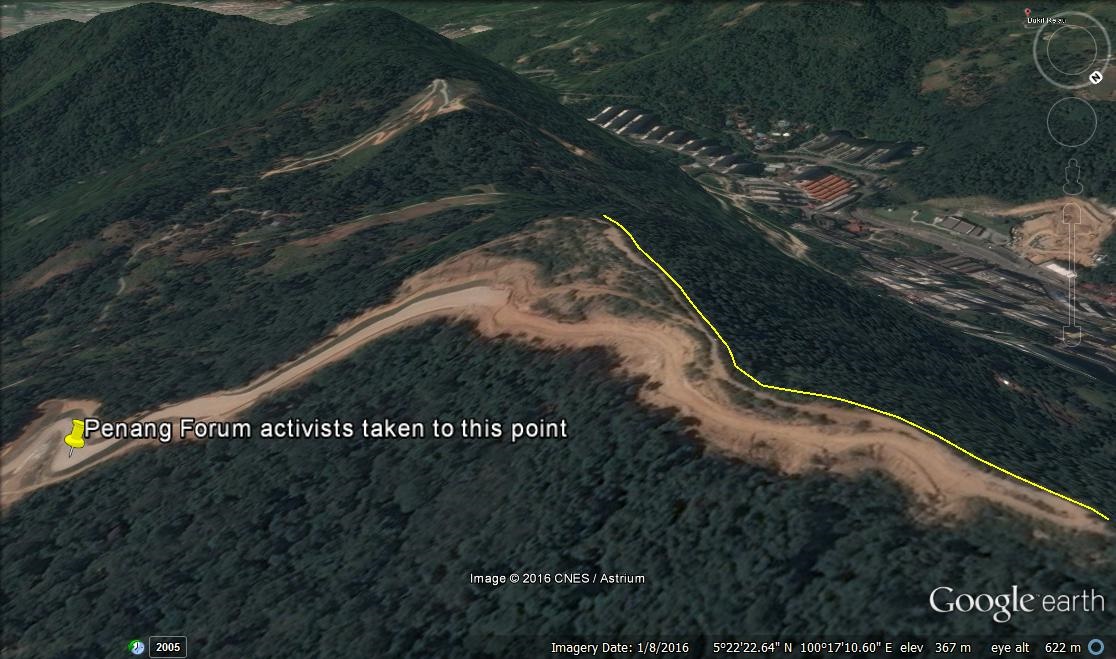 The photo below is a 360-degree shot of the summit in early 2014 taken by an avid hiker.

The hiker has published more photographs on his blog of the devastation on Botak Hill along trails leading to the summit. Vigilant hikers like him are the guardians of our hills.