In "my previous life", I trained and worked as a chartered accountant and external auditor in England before returning to Malaysia to be immersed in corporate life.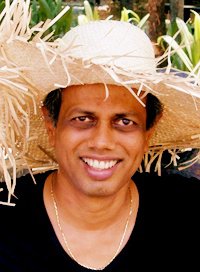 Well, you know what they say about accountants being boring! Before long, I found myself drawn to journalism and writing about human rights and socio-economic justice issues. I have always believed that we can build a more just and compassionate world.
These days I am on the editorial board of Aliran, senior writer for Asia Times Online, and columnist for The Herald – and I write, edit and publish for this website. Previously, I was the Malaysia correspondent for Inter Press Service, an international news agency focusing on developing countries.
For this website, I am grateful for the contributions of a team of volunteer 'citizen journalists' such as tunglang (who discusses heritage issues), Sam (local issues), Michael (urban settlers and the environment), and a string of other public-spirited contributors whose views and writings are featured on this site.
Inspiration isn't always at hand, though – so grab yourself a cup of coffee and come share your thoughts with me.
An interview with BFM radio about citizen journalism: